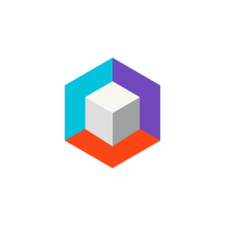 WE ARE BELIVVR
In the twenty-first century, a time when new creation causes turbulences day by day, there are those who believe in the power of VR. Stand front at the latest horizon of WebXR with BELIVVR. When we becomenew again, we become ==BELIVVR== to others through time and space.
Who is BELIVVR?
BELIVVR defines the era in which analog experiences transfers to digital as New Analog generation, and those who dream of and empathize with digital in it as Digital Romanticism. BELIVVR is a Korean Startup that creates New Analog generation's service-oriented values where anyone can become a protagonist. We also ==provide a sensational experience of space and time==.
---
BELIVVR's History
BELIVVR, a digital romanticism dreaming of the New Analog generation has been beside you all along since 2016.
2016
Team building and business discussion
2017
January Established COMIXV Corporation

July Launched VR webtoon platform COMIXV service at Bucheon International Comics Festival

August Launched VR webtoon platform COMIXV on Oculus Store
2018
July Gained Venture Business Certification

August Launched 4D VR Webtoon service at Bucheon International Comics Festival

December Awarded the Excellence Award on the Final Day of the Generation Convergence Startup Campus by the Startup Promotion Agency
2019
February DPVR MOU Agreement

July Initiated VR webtoon education in association with Gangbuk Youth Training Center

August Launched Dlive as an Android TV channel

November Attracted investment from Enlight Ventures and preloaded and launched DPVR

December Awarded the Excellence Award for VR Webtoon Education in the 2019 Regional Specialized Career Experience Program Best Case Contest hosted by the Korea Vocational Training Institute
2020
February Wacom MOU agreement

March Moved head office to Suncheon and relocated to Gasan R&D Center

May Launched Metaverse education platform CLASSV

August Developed CLASSV by a consortium with TIPS selected company and LG U+
2021
March Officially opened CLASSV

May Seungmin Lee, former Woowa Brother, joined CSO. Pre A investment attraction.

June Changed business name to BELIVVR and acquired CLASSV from collaborative developer FakeEyes

July Opened NFT Gallery V.SPACE

November Launched event service XR Cloud-based Hyundai Metaverse platform Coming-M
···Present
Korea's representative WebXR specialized company that had survived since 2016.

Other Awards: VR Creator Content Bronze Award (2017), K-Global Startup Mentoring Program Excellence Award (2017), Generation Convergence Startup Campus Final Demo Day Excellence Award (2019), Second Korea Mobile Awards (2020)
What we do?
BELIVVR's flagship technology, content, and business
Major technology and contents
- Expecting to launch 180˚ video-based real-time VR broadcasting platform as of a new metaverse business beginning from 2021.
- We develop and operate XR Cloud as a SaaS platform that provides WebXR-based metaverse space and avatars in the cloud.
- We lead the WebXR, a global standard technology that creates a metaverse Internet providing a full immersive experience.
Vertical Metaverse Content Platform Business
- COMIXV/QEMBER: We introduce you to a new COMIXV, the predecessor of BELIVVR, that providesa webtoon platform with 360˚ images and sounds.
- CLASSV: Provides an educational community platform where teachers can conveniently teach in a virtual classroom in the metaverse space.
- We create various metaverse contents through VR webtoons, VR education, and VR streamer IP that we have acquired through the platform business.
- Patent application for virtual reality device and its control method
- Applied for a patent on the method of providing virtual reality cartoon service using panoramic images
- Patent application for a method for providing virtual reality for continuous content and a recording medium recording a program for providing virtual reality
- Patent registration for background production method and server and program according to the artist's style using artificial intelligence
- Applied for a patent on how to provide VR webtoon learning images
- Applied for a patent for a stereoscopic cube map and 360˚ image creation method by combining the two-dimensional equirectangular projection method and the depth-style equirectangular projection method
- Patent application for VR webtoon that can be viewed while lying down by rotating the sphere of the image
- Patent application for virtual content experience system and its control method as a 4D VR webtoon experience method
- Patent registration of image input system using virtual reality and image data generation method using it
- Applied for a patent for a system for providing remote classes using virtual reality and a method for providing remote classes using the same
- VR content transaction and store platform related patent registration
- Patent application for VR-based online class providing platform
---
BELIVVR's NEWSROOM
Click here to discover more about BELIVVR featured in the news.